Staff & Shepherds
« Back to Staff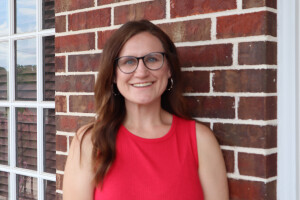 Marley Hayman, LPC-A
Licensed Professional Counselor- Associate
Integrative Therapist
Cognitive Behavioral Therapy
Client-Centered Therapy
Solution Focused Therapy
Eager to walk alongside others as they take steps towards living in the joy and peace that their heart longs for, regardless of their situation or their past, Marley truly believes there is always hope. Marley focuses on her client's individual needs as they work together to find healing. A wise professor once told her that "It is not our situations that make us unhappy, it is how we perceive them and how we choose to respond that matters".
Marley received her Master's in Counseling Degree from Midwestern Baptist Theological Seminary in Kansas City. She is Board Certified and licensed to practice in Texas under the supervision of Nicole Ponce, LPC-Supervision (#70868).
Marley has worked with clients of all ages, including many years of experience with children, teens, and young adults. She has experience working with individuals walking through anxiety, depression, and trauma. Outside of the office setting Marley enjoys spending quality time with her husband and kids. She loves the outdoors, coffee shops, and investing in the community the Lord has led her to.