Staff & Shepherds
« Back to Staff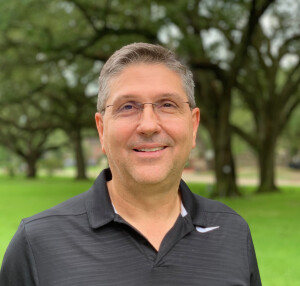 Robert Heyen
Involvement Minister
Robert Heyen joined the Memorial team as the Outreach Minister in the summer of 2009. He and his family moved from Enid, Oklahoma where Robert served at the Garriott Road Church of Christ as a Family and Youth Minister for five and half years. Prior to full-time ministry, Robert owned and operated a farming operation in southwest Kansas. After years of serving as a deacon and being involved in various ministry activities in the Dodge City congregation, he felt called by the Lord to serve in ministry full-time. After selling his equipment and turning over operations to a couple of friends, he hasn't looked back. He transitioned into the area of Involvement & Community Awareness in the summer of 2012.

Robert is married to Molly. They first met at an area wide church youth event in Kansas while in High School. Seven years later the Lord brought them together again and a few months later they were married! Robert and Molly have been blessed with four children, Elizabeth (Libby), Natalie, Jared and Konrad. Robert has an Agriculture Economics degree from Kansas State University.

With his farming background he is used to having a hands-on approach to all he does. His greatest enjoyment comes from spending time with his family and helping others in whatever way he can. He loves to study God's word and to sing his praises. He also has been known to be seen playing in a pickup game of basketball or two. Dating his wife is what he loves most of all. His favorite verse is Jeremiah 29:11.