Staff & Shepherds
« Back to Staff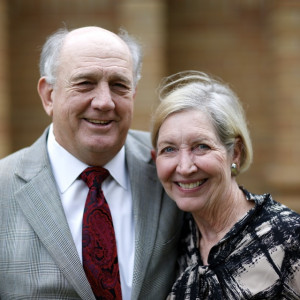 Danny & Susan Clancy

Danny Clancy was born in Freer, TX. He grew up in several Texas locations due to his father's job with Mobil Pipeline. Danny graduated from Aldine High School in Houston. He attended Texas A&M University where he ran track and cross country; he was very active in the Bible Chair at the A&M Church of Christ. He graduated with a degree in Accounting, then attended the University of Texas and received a degree in Mechanical Engineering.

Danny met Susan Dowell during their freshman year at A&M at his first Bible Chair retreat. Susan grew up in College Station; her father taught at A&M where he was also the tennis coach. After graduation from Sam Houston State University, Susan taught tennis and was the Girls' Tennis Coach at McCallum High School in Austin.

Danny and Susan were married after his first year at U.T. Following his graduation, Danny served two years in the U. S. Army Corps of Engineers. He retired in 2008 after a 37 year career as an engineer and project manager.

They are the parents of two sons and six grandchildren. Danny and Susan currently split their time between Houston and their "cattle" farm in Grimes County.

Danny and Susan have worshipped at the Memorial congregation since 1981.